Haiti Relief Response
– January 12, 2010
On January 12, Haiti was affected by an earthquake that caused tremendous loss of life and destruction. On Wednesday, January 13th, MSNI responded by sending the first shipment of waterboxes. The content of these boxes was enough to purify 20,000 16-ounce bottles of water.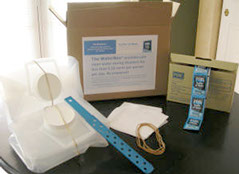 An additional shipment of waterboxes 
   was sent approximately one week later
   giving the recipients the ability to purify
   more than 1 million 16-ounce bottles of
   water. We then sent a container of
   special supplies and equipment to deal
   with the immediate medical needs.
The value of this container was approximately $60,000.00. The cost of the waterboxes was more than $31,000.00. To date, MSNI has